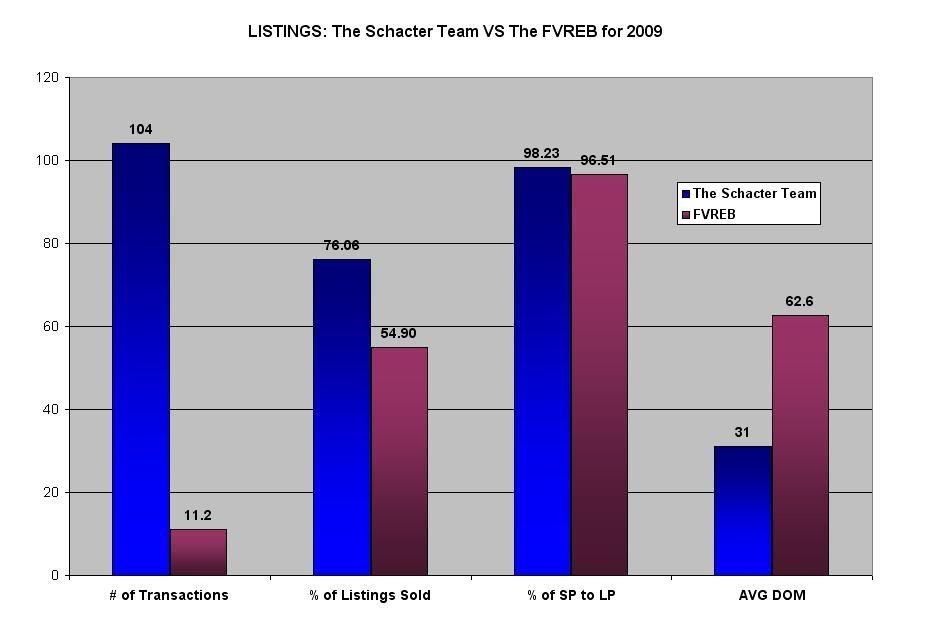 # Of Transactions: Compare the number of transactions completed per year by agents in the FVREB VS The Schacter Team. More activity means more experience.
% Of properties sold: It may surprise you to know that only 55% of the listings taken by the FVREB actually sold last year. This means that 45% of the listings expired or were terminated. The Schacter Team's listings have a 76 % record of selling.
% Of List Price to Sale Price: The average listing in the FVREB sold at 96.54% of its list price in 2009. The Schacter Team's average listing sold for 98.23% of list price. This may not seem like a big difference, but do the math on multi-hundred-thousand-dollar homes, and watch the thousands extra add up.
Days on market: The average listing in the FVREB sells within 62 days. The average Schacter Team listing sells in 31 days: which means 4 weeks less of having your home on the market.